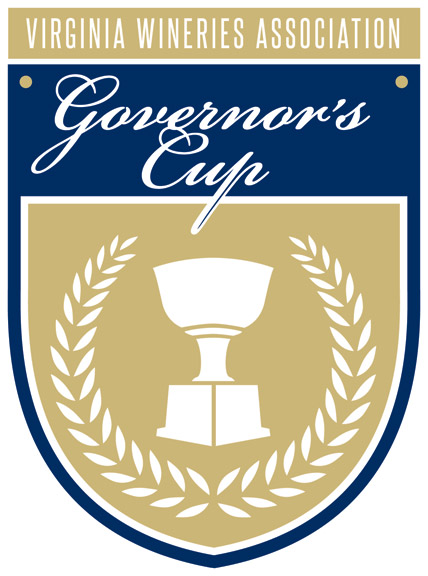 The Virginia Wineries Association Governor's Cup® Competition is conducted over four weeks of preliminary tastings, held at the Capital Wine School in Washington, D.C in January. The final round of tastings is held the last week of January. The Governor's Cup award winner is selected from the Governor's Cup Case®, a selection of the top 12 scoring wines chosen from entries of both red and white wines.
Now in its 40th year, the competition was revamped in 2012 to become one of the most stringent and thorough wine competitions in the country. The Governor's Cup competition is a result of a partnership among the gubernatorial appointed Virginia Wine Board (VWB), the Virginia Vineyards Association (VVA), and the VWA, which owns and manages the competition. Any wine made from 100% Virginia fruit is eligible for the competition. All entries included an affidavit with a certification of 100% Virginia fruit and vineyard particulars, including grower names and location, as well as information on alcohol, acidity or basicity (pH), and residual sugar.
Wine included in the Governor's Cup Case is used by the Virginia Wine Board Marketing Office for marketing purposes in Virginia, across the country, and around the world. A number of cases are shipped to select wine media, promoting Virginia wines to a larger national and international audience. The award winning wines are used for education purposes at Virginia winemaker round table discussions to improve overall quality of Virginia wines. Governor's Cup Case wines are also be used by the Governor on select domestic and international marketing missions and other events designed to promote Virginia wine and winery tourism.