Commissioner Guthrie signed the expansion of the Spotted Lanternfly Quarantine expansion, effective July 8, 2022 (the signed form can be found here).

The localities to be included in the Spotted Lanternfly Quarantine can be found below (and attached) on the image of the extended quarantined area.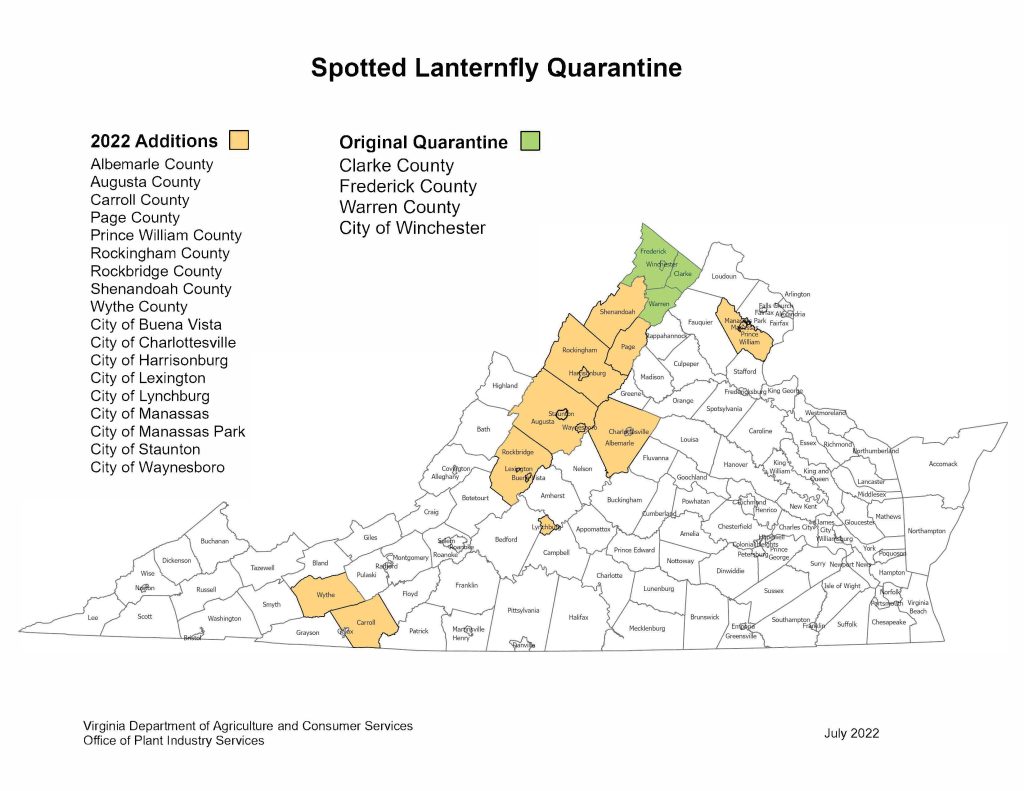 You can view the recording of the Find it, Kill it Resource Session webinar by following this link.
Speakers:
Resources:
Spotted Lanternfly Online Training Available
This course is presented by Virginia Cooperative Extension and the Virginia Department of Agriculture and Consumer Services. After successfully completing the course, you can submit your training credential and a completed Spotted Lanternfly Permit Application to receive your permit. Once you have the permit you can do your own inspections and fill out a check sheet for any load that is going to a place that requires an inspection for spotted lanternfly.
There is a $6 charge to register for the course. More information can be found here.

USDA Animal Plant & Health Inspection Service (here)
About the Spread
Printable Resources