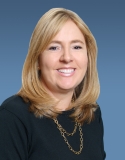 Anne Leigh Kerr founded Kerr Government Strategies in 2014 after serving as an attorney and senior legislative principal with a Richmond area law firm for 17 years. Ms. Kerr has over twenty-five years of political and government relations experience representing clients before the Virginia General Assembly and state agencies. Ms. Kerr offers her clients extensive understanding and expertise from her career in state government working for legislators and state agencies as well as a distinctive family history in Virginia politics.
Ms. Kerr served as Policy Advisor to Lieutenant Governor Don Beyer advocating the Lieutenant Governor's legislative initiatives before the General Assembly. She also worked as Special Assistant to the Director of the Virginia Department of Environmental Quality (DEQ), serving as a liaison with members of the General Assembly and working on regulatory and policy matters. Ms. Kerr started her career in state government as a Governor's Fellow followed by two years as a Legislative Assistant in the Virginia House of Delegates.
Ms. Kerr's practice encompasses a number of industries and their trade associations including insurance, financial services, health care, pharmaceuticals, technology and local governments. Ms. Kerr has significant experience crafting comprehensive legislative strategy, including grass roots campaigns for clients. She has a wide array of relationships with Virginia's policy leaders, committee chairs and key legislative leaders. One of Ms. Kerr's key skills is negotiating Virginia's budget process. In addition to legislative advocacy, Ms. Kerr represents clients before administrative agencies in Virginia's regulatory process.
In the political arena, Ms. Kerr learned politics at a young age from her grandfather, Watt Abbitt, who served in the United States Congress for 24 years and from her uncle, Watkins Abbitt Jr. who served in the Virginia House of Delegates for 26 years. Ms. Kerr continues the family tradition advising statewide candidates and General Assembly members on policy issues and fundraising strategy.
Honors
Named to Virginia Business Magazine's Legal Elite in Legislative/Regulatory/Administrative Law – Nine Years 2008, 2009, 2011-2017
Served as Policy Staff for Governor-elect Ralph Northam Transition
Served on the Gubernatorial Transition Teams for Terry McAuliffe and Tim Kaine
Served on the Transition Team of Richmond Mayor Dwight Jones and chaired the Transition's Transportation Committee
Publications & Seminars
Virginia Manufacturers Association & Pharmaceutical Research Manufacturers of America: "Protecting Your Company from the Trial Bar & Legislature in a Global Economy:" A Product Liability Seminar.
American Insurance Association – Regulatory and Legislative Highlights
Virginia Continuing Legal Education Seminar: "Highlights of the Virginia General Assembly"
Virginia Land Title Association Continuing Education Seminar: "Introduction to the General Assembly and Proposed Legislation Affecting the Title Industry" and "Recent Developments in Virginia Since 1607"
Novartis Pharmaceuticals and the Geriatric Medical Society: "Pharmaceutical Trends in the Virginia General Assembly"
Community Involvement
College of William and Mary – Board of Visitors
Lewis Ginter Botanical Garden – Board of Directors
Volunteer: Girls State; YMCA – Model General Assembly; and the Fan District Association