Featured Partner Spotlight
Williams Compliance & Consulting Group
(804) 445-2924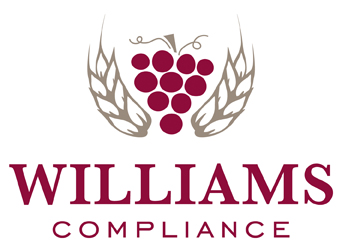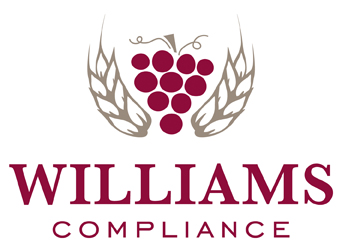 Williams Compliance & Consulting Group
(804) 445-2924
---
About Us
Williams Compliance can help you with one-time projects, such as initial permitting or amendments, or we can manage your compliance, ensuring that nothing slips through the cracks. We'll make sure that your licenses and registrations are renewed on time, bonds are kept current, direct ship reports are made on time, and that you're aware of changing laws that may enable you to expand into new markets.
Offers
For one-time projects, our hourly rate is $150/hour, which is 50% to 75% less than you'd pay for similar services at a law firm. We do offer a discount off this rate for members of the Virginia Wineries Association.
Contact
Mary Beth Williams
(804) 445-2924
marybeth@williamscompliance.com
Winery & Vineyard Members – Please read the offers for contact information along with the discounts you enjoy as a member. There are thousands of dollars to be saved with the offers exclusive to our members!
Want to be a Preferred Partner? If you would like to become a Preferred Partner and offer winery member services at discount prices, please contact us and we'll get you started with joining. All Preferred Partners join as associate members and are a non-winery entity that supports the industry. Dues are $400 annually and Preferred Partners offer discounts available to VWA members. In exchange, Preferred Partners enjoy up-front billing on this page, rotating spotlight areas, and more.