Affiliate members of the Virginia Wineries Association are a type of Associate members that represent a group of entities (Wine Trails, Trade Associations). Affiliate Members serve as ONE VOICE for their collective membership.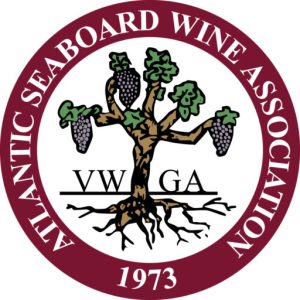 The Atlantic Seaboard Wine Association promotes American wine produced in the seventeen eastern states: all those that touch the Atlantic Ocean plus West Virginia, Pennsylvania and Vermont. We are a trade organization founded in 1973 as the Vinifera Wine Growers Association, renamed in 2008 to reflect our expanded regional focus.
Enjoy the beautiful Virginia countryside as you drive from winery to winery and Taste handcrafted, award winning Virginia wines of exceptional quality and character. Fifty-Third Winery & Vineyard, Grayhaven Winery, James River Cellars Winery, Lake Anna Winery, and Mattaponi Winery have joined to form the Heart of Virginia Wine Trail. These 5 Virginia Wineries work together to create some of the best Virginia wines. 
The Shenandoah Valley Wine Growers Association is a nonprofit regional trade association with an active membership of Shenandoah Valley (a BATF Approved Viticultural Area – AVA) wineries, businesses and folks interested in wine. The Association's vision is to lead in the promotion and protection of Shenandoah Valley AVA as one of the finest winegrowing regions in the world; to enhance the future of Shenandoah Valley through the preservation and enhancement of its resources: its land, wines and people; create a unified voice to advocate the common interests of our members; and to meet the challenges of our dynamic, global industry with innovation and integrity.
The wineries on the Monticello Wine Trail have all been inspired by Thomas Jefferson's vision of grape growing and winemaking. Come indulge in all the Monticello Wine Trail has to offer with its deep historic significance and lush vineyard views of the Blue Ridge Mountains. All of our winery members take the greatest pleasure in welcoming visitors from around the world to sample their wines, relax in the bucolic countryside, and share their pride in Virginia's winemaking heritage.
The Loudoun Wineries Association enables the success of the Loudoun County wine industry by promoting agriculture, social stewardship and by facilitating marketing, legislation, education, and communications between member wineries and their partners. LWA Members include representatives from many of the Loudoun wineries, committed to the responsible growth and sustainability of the Northern Virginia wine industry. Members' award-winning wines have earned high-honors in some of the most prestigious international competitions as well as the Virginia Governor's Cup.