ADVOCACY for VA Vineyards, Wineries and Cideries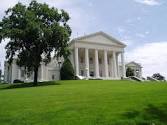 Virginia Wineries Association has advocated for Virginia's Farm Wineries since 1983. In 2018, the association is taking a more active role on the legislative front. Given the recent legislative study, local ordinances and maturity of the industry in Virginia, the board felt it important to expand its advocacy efforts. Many threats to the industry exist and they are growing as the industry grows. Help VWA protect your livelihood by giving a Legislative Donation, joining as an association member, or engaging in the Legislative committee.
Get engaged! Participate in the Legislative Committee or Board!
Legislative Committee
Identifies issues of importance to Virginia wineries; adopts the VWA Legislative Policy; provides direction on ongoing issues to the VWA Legislative Board.
Legislative Board
The Legislative Board is made up of appointed representatives from the VA Wineries Association and the VA Vineyards Association. This a 11-person group created to tackle the hurdles the Virginia wine & grape industry faces in and out of Legislative Session. Anne Leigh Kerr of Kerr Government Strategies represents the Board at the General Assembly. The Legislative Board is supported through dues and donations from the VVA and VWA paid annually.
Legislative Policy